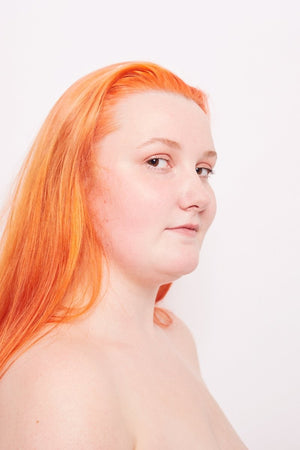 I was bullied pretty much my whole way through primary and senior school for being 'different'; I hit puberty first and was 'bigger' and bustier than the other girls my age. I went through a series of weight gains and losses trying to cope with what I was experiencing.
In senior school, I was different in what I wore, how I spoke and the music I listened to. This, alongside coming out as bisexual at 15, I've never really fit in anywhere.
Since moving away from my conservative hometown, I joined a burlesque society that proved to me that being 'weird' and being 'sexy' isn't actually that different at all. I suddenly realised that people would find me attractive for the same reasons people at school wouldn't have touched me with a six-foot barge pole!
Since then, I've only grown in confidence. People and groups hire me to perform for shows where 'weird' and 'different' is wildly celebrated! I make money doing what I love. I make people smile doing what I love. And that's what makes me.