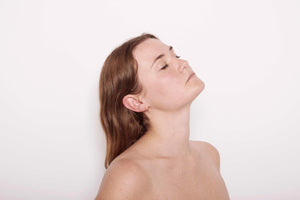 I was unprepared for a miscarriage. Unprepared by films, books, the people around me.

I was unprepared for pregnancy, too. We did it on our first try. It felt like a decision we didn't need to worry about anymore. We can get pregnant; why does everyone say it's so hard? We were lucky until we weren't.

You read about your baby's progress in food: poppy seed, sesame seed, snow pea. You were a blueberry—almost a raspberry. I looked at my body differently, I was reverential. And I felt selfish for wanting it to stay the same.

Then we lost you. It was visceral. I bled for 10 days. I saw you, too.

Like I said, I was unprepared. The heartbreak was for three. For you, for my partner as a dad, for me as a mum. We'd mentally rehearsed these new roles, but they didn't fit anymore. Nothing fitted anymore. We'll try again. And we'll talk about you. It's all we can do.