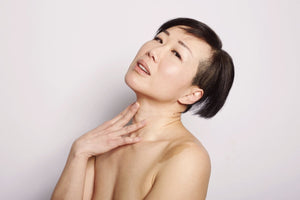 ___

Version 2.0: loving myself and others my way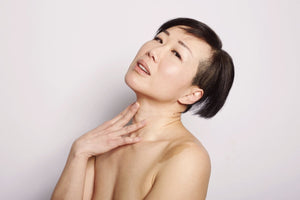 My friends and colleagues have always known me as a strong and determined person but I have often been described as aloof and cold.
Little did people know that I was wearing a mask that was constructed from all the expectations that my upbringing and society had heaped on me. I didn't really know what my real self wanted or how she wanted to move through the world.
As an Asian woman living in a Western society coming of age in the 80's and 90's, tropes and stereotypes coloured the lens of everyone who saw me - the pliant and obedient daughter and wife, the diligent and reliable worker, the gentle and submissive lover. I played those roles because I stuck to the script, or because I didn't know what story I wanted to write.
I was newly single at the age of 40, post-divorce after over 20 years of marriage. My self-esteem and confidence were pretty low. I felt that my window was closing and my best years were behind me.
When dating men, I was always anxious to avoid that bad angle of my neck, tummy or thighs. I thought about getting a boob job practically every single day. I spent my whole life being self-conscious about my tiny breasts and I thought it was imperative that I bought some bigger breasts. Everything in my life would improve if my boobs were bigger, I rationalised. I met a few men who told me that they wanted to worship me and to submit to me. 
It's true that in most situations in life, I feel the need to take the lead, and want things to be done my way. It was the cause of much conflict in my marriage. But I met men who craved being dominated by a strong woman. I embraced this new persona of mine and, as with everything in my life, I geeked out, threw myself into it 100% and read all the books, listened to podcasts, went to lots of events, to learn as much as I could about being a Domme.
In particular, I think back to one man I dated for a short time, who helped me in my path to self-actualisation. He kept telling me, "You're so strong. You're so powerful. You've got this." I was going through some horrendous court battles at the time with my ex and I needed to hear this. These words harnessed my self-belief. I found myself striding into situations feeling 7 feet tall and exuding confidence. I felt the confidence seeping into every part of my life.
At work, I would take no shit from people who tried to intimidate me or order me around. I would simply fix them with a steely gaze and tell them politely to go f*ck themselves. My Domme persona gave me strength when I most needed it. In the 5 years since then, I have learned a lot about myself. I've played with lots of different partners and experimented with different relationship dynamics. I've explored the kink and swinging community. I've now settled on an equilibrium which is not completely dominant or even all that kinky all the time. In BDSM definitions, I'm probably a 60/40 switch, meaning that I can both dominate and be dominated, with a slight preference for the former.
But labels like dominant, submissive or kinky are reductive and don't mean a whole lot to me now. I'm in a loving relationship with a man who loves to worship and adore me but, although we're very open-minded and adventurous, there isn't a large kink component to our relationship. It's fun to inhabit a certain role for a short time but mostly, we are just two people doing whatever feels good at the time, sometimes pushing our boundaries, and other times not taking life too seriously. Being comfortable with your sexuality means owning whatever you choose to do, whether it's socially conventional or downright depraved.
I finally know what 'self-love' means. Self-love means that you are genuinely comfortable and feel no shame with the way you look, with your desires, with what you want in life. You are able to accept compliments or rejections because you know you are worthy. When you feel worthy, you can set boundaries in your relationships with people. You will never undersell yourself or put up with poor behaviour from a friend or partner.
At 46, I am in the prime of my life. How do I feel about my small breasts now? I love them and I wouldn't dream of changing them. My only regret is all the time I wasted worrying about them!