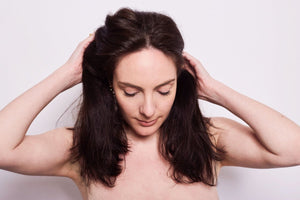 ___

Sexy without your permission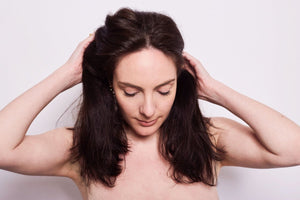 I had always feared sexy underwear. A bit of fabric. I felt embarrassed trying to wear something which hadn't been made with a curvy woman in mind. I thought I had to change myself. Methods throughout my early twenties included eating disorders, exercise abuse and self-hatred. Painful beliefs about myself were burned into my thought processes in broad daylight via 'normal' relationships and daily media bombardment.

As women we're gaslighted by society. It controls and manipulates how we perceive ourselves; it builds us up one part to tear us down two, pits us against each other and only when we come out dazed on the other side are we able to reflect on the abuse we've suffered. This point is where I found my strength. Here, I peeled back the gauze and discovered a new source of sexiness; through my own and other women's gaze. Behind this gaze, I found calm and confidence. This strength has slowly seeped into all corners of my life, enabling me to leave toxic relationships, build connections and be softer, more vulnerable and a less guarded version of myself. It's my secret weapon.

Because feeling sexy is no longer something I'm awarded it can no longer be taken from me. It's not something I ask permission for but something I possess to offer and it's certainly not my responsibility to convince anyone it's there.