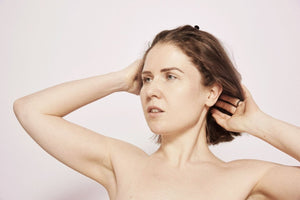 ___

Life is an inspiration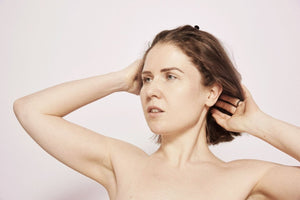 I am deeply moved by the concept of inspiration, the juice, dreams and the spark in life. I want to live it with my eyes open. I want to feel it inside; I want passion ripping me up from the inside. I want to be enraptured by life. I also want to find the key to helping others feel this high vibe of riding the wave of life.
Don't get me wrong; I'm not a porn star or a poet. I'm a software developer. I'm a woman in a world dominated by males, whether by women's choices or not. But even so, inspiration can be part of my everyday world.
And it seems that life wants to lull us into the comfort of a regular job and a satisfying marriage, but I will keep singing my rebellious song. I will shine until I can open my eyes no more.
Margarita x the anti-casting 
All the womxn featured on the underargument have been selected based on the personal story they shared with us which was inspired by one of our collections' themes. We only receive stories, no photos and no measurements. This is what we call the anti-casting and it is our way of reclaiming the representation of women's diversity and utilising the power of storytelling to empower ourselves and others. Find out more and maybe submit your story too here. 
Margarita is wearing collection no.09 For dreaming // Against sexism. 
| | |
| --- | --- |
| | |
| | |