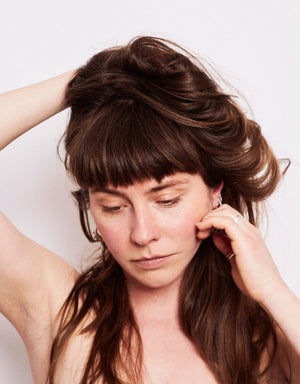 I thought stability meant playing it safe and commitment meant forever - and that was unacceptable. I committed to deviate from life-long safety and found stability in books and the idea of adventure. It was settled, in my childhood brain, I had projects (Novelist/ Performer/ Arctic explorer) to see through. 
I grew up. I grew very, bloody passionate about my projects and exasperated that the Universe wouldn't bend to my determination. I hated myself for becoming so self-conscious and scared of failure because there were so many, many other commitments.
I felt I'd lost control when I lost sight of the projects. Going back to them was grounding: In work, relationships, in despair or anxiety - those were mine.
There's a lot to be said for decisive improvisation, snap decisions and other brilliant people. Sharing commitment is wonderful and betrayal of commitment is cowardly. It takes guts to see something through.
Projects are stability. I'm a writer and artist and have spent months in the high Arctic. Commit but wing it with vigor. That's what I've learnt in my 28 years.