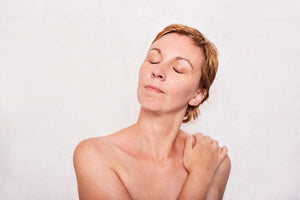 A year ago, I was diagnosed with breast cancer. It was a shock. After a mastectomy and 4 months of chemotherapy, I thought I'd never feel like me again.

I had radiotherapy 5 days a week for 5 weeks which made me really ill. I couldn't get out of bed most of the week so when I had a good day, I'd dress up and hold my femininity high.

I'm all better now and waiting for reconstruction. In the meantime, I wanted to say to other women going through this, be strong and do the little things that make you feel sexy when you have a good day. When the bad days come, just remember you'll still have the love and support of your friends and family.