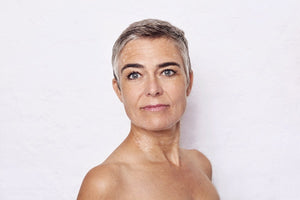 ___

Being inspired again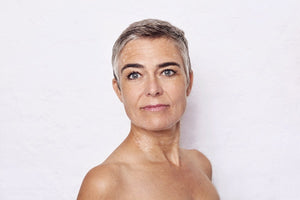 The last thing I thought about was myself, my body or my sexuality after becoming a single mother in my early thirties. This was 20 years ago. Like many women in this situation, my sole purpose of existence was raising a family and earning the money for it.
After separating from my partner, I remained celibate for about 15 years. The only reason I took care of my body and myself was that I knew I should not become ill. I hardly remember moments during that time when I did something for myself simply to enjoy it.
Slowly, at the end of that life period, I started to pay attention to myself and my body again. I had almost forgotten what my personal needs were, so I had to rediscover them.
I was finally ready to experience the lightness of life again but I had the feeling that my entourage had grown old. Friends were hesitant to join in and try new things because their lives were quite settled. I did not feel inspired by my situation, so I decided to take a year off when I turned 50.
By that time, one of my sons still lived at my home but was old enough to take care of himself. It was a good thing to let him try that. I told everyone at home that I was going away for a year and moved from Germany to London in January 2020.
I did not know a single person in the city and found this the perfect setting to start experiencing new things. It turned out that I picked the start of this Covid-ridden year for this sabbatical, a strange time that brought stranger new limitations.
I got stuck in a new home living with people that I barely knew. These unusual circumstances caused something unexpected: we got to know each other better than we would have ever had in normal times. I made the most of the situation and actually managed to do many of the things I had actually come to London for – I took a dance class, I learned a lot about history, I experienced the most exciting sex I had had for decades, I tried out more new recipes than I ever had before, I became an online climate activist, I joined my housemates for yoga and meditation for the first time in my life… the list goes on.
Not only do I now feel absolutely inspired, I will return to my old life having learnt that no matter what happens, I can always decide to make the best of it.